Monday, April 1, 2019
Carol J. Oja is William Powell Mason Professor of Music at Harvard. Her Bernstein Meets Broadway: Collaborative Art in a Time of War (2014), won the Music in...
Thursday, April 4, 2019
Edward Kolla is an associate professor of history at Georgetown University in Qatar. His areas of expertise are European diplomatic, political, cultural, and...
Friday, April 5, 2019
Leilani Clark is a native-born Tucsonan of African American and Native American descent from the Navajo and Tewa (Santa Clara Pueblo) nations. She is a...
Tuesday, April 9, 2019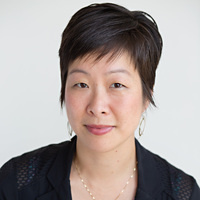 Join us for a film talk by Grace An, Associate Professor of Cinema Studies and French at Oberlin College, where she has just finished a term as director of...
Thursday, April 18, 2019
The Archeological Institute of America presents a lectue by Jenny Kreiger of the University of Oregon. Free and open to the public. Co-sponsored by the Reed...