Join your fellow alumni on this special trip to experience the beauty and diversity of South Africa, including Cape Town and Johannesburg as well as three...
The Douglas F. Cooley Memorial Art Gallery is proud to present the first retrospective of the work of renowned American artist, activist, writer, and...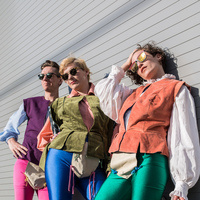 The Complete Works of William Shakespeare. Performed as you've never seen them before . . . all at once, in 90 minutes! This is the Sparks Notes version of...