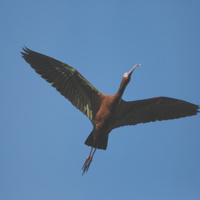 This long weekend at the Malheur National Wildlife Refuge offers the chance to observe the migratory birds passing through this time of year and learn more...
Program features a collection of madrigal songs written between 1520 CE - 1600 CE performed by Reed's Collegium Musicum and members of the MUS252 class...
The dance department presents the 2018 Spring Dance Concert, featuring student choreography and works designed by Reed dance faculty. Tickets available for...