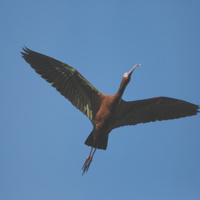 This long weekend at the Malheur National Wildlife Refuge offers the chance to observe the migratory birds passing through this time of year and learn more...
Today's program includes musical works performed by string quartet, vocalists, violin, and a timpani solo. Admission is free, and the recital is open to the...
The dance department presents the 2018 Spring Dance Concert, featuring student choreography and works designed by Reed dance faculty. Tickets available for...