Chicago's Newberry Library has been collecting genealogy and local history materials since 1887. In this informal orientation, Genealogy and Local History...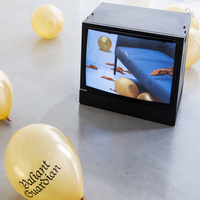 Celebrated UK artists Jon Thomson & Alison Craighead explore the visual, statistical, and poetic nature of networked information and its relationship to...
Themes of intimacy, collaboration, and the subconscious mind are the themes tackled by Reed dance thesis candidates Olivia Hasencamp, Mackenzie Schuller, and...