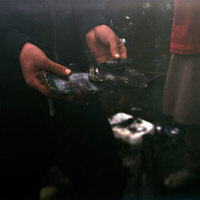 The Cooley Gallery is proud to present Gulalhi—the first one-person U.S. exhibition of UK-based artist and Reed alumna Stephanie Gervais '09. The title of...
You are invited to enjoy the whimsy and delight of the season at the annual Reed Alumni Holiday Party, Saturday, December 8, 2018, in Kaul Auditorium. Party...
The Reed College Dance Department presents the 2018 Winter Dance Concert, featuring choreography by students and faculty in Greenwood Theatre. The box...