December is the month of giving, and the Reed Community Pantry aims to help Reedies facing food insecurity have access to healthy food. Many of us were once...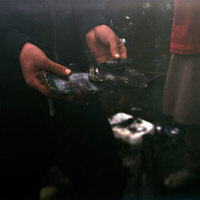 The Cooley Gallery is proud to present Gulalhi—the first one-person U.S. exhibition of UK-based artist and Reed alumna Stephanie Gervais '09. The title of...
An open invitation to members of the Reed community and campus guests to join in silent sitting meditation. Bells are rung from 12:10pm to 12:40pm, but...
My Brilliant Friend by Elena Ferrante From Amazon: Beginning in the 1950s in a poor but vibrant neighborhood on the outskirts of Naples, Ferrante's...