Take a break from all those Paideia classes and join the Portland Alumni Chapter for a Thirsty Third Thursday at Hawthorne Hophouse. The Hawthorne Hophouse...
Join us for our monthly Thirsty Third Thursday at Brouwer's Cafe in Fremont. From their website: "For over 10 years Brouwer's café has been one of...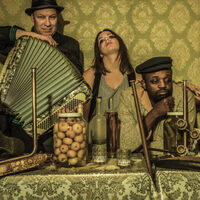 THIS IS VANYA IN A SWEATY CABARET. This is Vanya in a brawl between love and redemption. This is Vanya just like any family get-together. Join us for the...