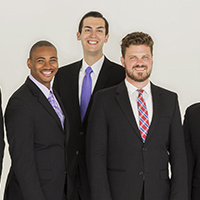 Sponsored by Friends of Chamber Music, and called "the world's reigning male chorus" by The New Yorker, the Grammy award-winning ensemble Chanticleer will...
Mary Beard of the University of Cambridge will deliver the Norton Lecture on the topic of "Mistaken Identities: Tracking Down Roman Emperors in Modern Art".
The Reed College Dance Department presents the 2018 Spring Dance Concert, featuring student choreography and works designed by Reed Dance faculty. Tickets...